Are you struggling to get your local business noticed online? You're not alone. With so many businesses vying for attention on the internet, it can be challenging to stand out from the crowd.
However, there's a powerful tool that you may not be utilizing yet: local citations.
Local citations are mentions of your business information (such as name, address, and phone number) on other websites or directories.
These citations help search engines like Google verify the validity and accuracy of your business information, which in turn can boost your rankings in local search results.
By incorporating local citations into your SEO efforts, you can increase your visibility to potential customers and improve your chances of being found by those who are searching for businesses like yours in their area.
So let's dive deeper into how local citations work and how they can benefit your business.
What Are Local Citations?
Local citations are a crucial aspect of local SEO that many businesses overlook. In simple terms, a citation is any mention of your business online that includes your name, address, and phone number (NAP).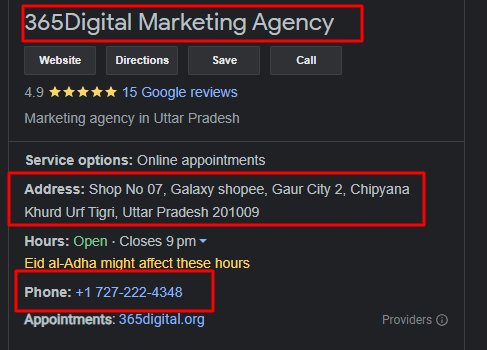 These mentions can appear in various forms such as directories like Yelp, Yellow Pages, or even social media platforms.
The definition may seem straightforward but the advantages of using local citations cannot be overstated.
For starters, they provide search engines with valuable information about your business which helps them determine its relevance to users' search queries.
Additionally, having consistent NAP details across multiple platforms enhances credibility and trustworthiness leading to increased visibility for your business.
Moreover, it's worth noting that citations don't necessarily have to include links back to your website to be beneficial.
Even if there's no link involved, being mentioned on authoritative sites within your industry can still improve your rankings over time.
So whether you're just starting out or looking for new ways to boost your local SEO efforts, incorporating local citations into your strategy is definitely worth considering!
With an understanding of what local citations are and their benefits let's dive deeper into why they're essential for improving local SEO performance.
Importance Of Local Citations For Local SEO
Ironically, many businesses overlook the importance of local citations for their local SEO efforts.
They may focus on creating quality content and building backlinks but forget that having consistent and accurate information about their business across various online directories is crucial in improving their search engine rankings.
Local citations are simply mentions of a business name, address, and phone number (NAP) on other websites.
So what are the benefits of local citations? First, they help establish trust and credibility with both customers and search engines.
When your NAP is consistent and accurate across different platforms such as Yelp or Google My Business, it signals to potential customers that you are a legitimate business with a physical presence.
Additionally, when search engines see this consistency, they will be more likely to rank your website higher in search results.
Another important factor to consider is the role of social media in local SEO. Social media profiles can also serve as valuable sources of local citations for your business.
By including your NAP on these platforms, you not only provide additional opportunities for people to find your business but also improve your chances of ranking higher in local searches.
In conclusion, if you want to boost your local SEO efforts then focusing on improving your local citations should definitely be part of your strategy.
The benefits are clear: improved search engine visibility and increased customer trust. In the next section, we'll discuss how to identify and fix inaccurate citations so that you can maximize these benefits even further.
How To Identify And Fix Inaccurate Citations
As we have discussed in the previous section, local citations play a significant role in boosting your local SEO efforts.
However, having inaccurate or inconsistent citations can do more harm than good to your business's online presence. This is why it is essential to identify and fix any errors that may be present.
Common citation errors include misspellings or incorrect information about your business name, address, phone number (NAP), website URL, and even category.
These inaccuracies not only confuse potential customers but also send mixed signals to search engines about the location of your business.
Therefore, conducting a citation audit checklist should be at the top of your priority list when optimizing for local SEO.
A citation audit checklist involves checking all existing listings across various directories to ensure consistency and accuracy of NAP data.
Correcting these errors will help improve your search rankings while making it easier for customers to find you online.
In addition, building quality local citations by submitting accurate NAP data on reputable directories further enhances your online visibility and increases brand awareness.
So let's dive into how you can build quality local citations that will boost your local SEO efforts!
How To Build Quality Local Citations
Optimizing your local business profiles is key to boosting your local SEO efforts. Make sure your profiles are up-to-date, accurate, and consistent across all platforms.
Identifying quality citations is essential to gaining a competitive edge in your local market. Secure these citations strategically, focusing on those that are authoritative and relevant to your business.
Doing this will help you increase your visibility and further enhance your local SEO efforts.
Optimizing Local Business Profiles
As a business owner, you know that maximizing visibility is crucial for success.
With the majority of consumers searching online for local businesses, having an optimized online presence can greatly increase your chances of being found by potential customers.
Optimizing your local business profiles is one way to boost your local SEO efforts.
When creating or updating your local business profiles on platforms such as Google My Business and Yelp, it's important to fill out all relevant information thoroughly and accurately.
This not only helps with increasing engagement from potential customers but also improves your search engine rankings.
Additionally, regularly posting updates and responding to reviews can further optimize your profile and show both search engines and potential customers that you are an active and engaged business.
Another way to optimize your local business profiles is by utilizing keywords in the description and tag sections.
By incorporating relevant keywords related to your industry or location, you increase the chances of appearing in search results when someone searches for those specific terms.
It's important to avoid keyword stuffing, however, as this can actually harm your rankings instead of helping them.
In conclusion, optimizing your local business profiles is essential for boosting your local SEO efforts.
By including accurate and thorough information, regularly engaging with potential customers, and utilizing relevant keywords, you can improve both visibility and engagement while showing search engines that you are a reputable business worth ranking higher in their results pages.
Identifying & Securing Quality Citations
Now that we have discussed the importance of optimizing your local business profiles, let's explore another aspect of building quality local citations: identifying and securing quality citations.
One way to do this is by exploring competitor citations. By examining where your competitors are listed online, you can identify potential opportunities for your own business to be listed on those same platforms.
This not only helps with visibility but also shows search engines that your business is relevant within your industry.
Another way to maximize your citation efforts is by utilizing niche directories related to your specific industry or location.
These directories may not have as much traffic as larger platforms like Google My Business or Yelp, but they often attract a more targeted audience who are actively searching for businesses in their specific niche.
Securing listings on these directories can greatly improve both visibility and engagement while demonstrating relevance and authority to search engines.
Overall, identifying and securing quality citations is crucial for boosting local SEO efforts.
By exploring competitor citations and maximizing niche directories, you can increase visibility among potential customers while showing search engines that your business is reputable and relevant within its industry or location.
Top Local Citation Sites For Your Business


Picture this: You've put in the work to optimize your website for local search, but you're still not seeing the results you desire.
What's missing? Local citations! These little-known gems can give your business a boost in local SEO and help potential customers find you online.
But where do you start with local citation building? Look no further than these top citation sites for your business.
First up on our list is Google My Business – this platform dominates the world of local searches and should be at the top of every business owner's priority list.
Next, Yelp offers an excellent opportunity to connect with locals looking for recommendations. And don't forget about industry-specific directories like Angie's List or HomeAdvisor, which can provide even more targeted exposure.
The benefits of local citations are undeniable, but managing them across multiple platforms can quickly become overwhelming.
Luckily, there are citation management tools available that can streamline the process and ensure consistency across all listings. Some options include Moz Local, Yext, and BrightLocal – each offering unique features to make citation management a breeze.
By utilizing these tools and targeting high-authority citation sites, you'll be well on your way to dominating local search rankings.
Now that we've covered the basics of local citations and provided some top sites for building them out, it's time to measure their impact on your SEO strategy. Don't worry; we've got you covered in our next section!
Measuring The Impact Of Local Citations On Your SEO Strategy
Analyzing citation sources and tracking citation performance are crucial components of any successful local SEO strategy.
Local citations can greatly impact your business's online visibility, making it easier for potential customers to find you when they search for relevant keywords on search engines like Google.
To measure the impact of local citations on your SEO strategy, start by identifying all the places where your business is listed online, including directories, review sites, and social media platforms.
Next, track how often these listings appear in search results when users enter relevant queries. This will give you a clear picture of which citation sources drive the most traffic to your website.
Tracking citation performance also involves monitoring customer feedback left on various listing sites or social media channels.
Positive reviews from satisfied customers can help boost your overall reputation online and improve your rankings in search engine results pages (SERPs).
By analyzing this data regularly, businesses can adjust their strategies as needed to maintain optimal performance over time.
Conclusion
In conclusion, local citations are a crucial element in boosting your business's visibility and improving its SEO ranking.
By ensuring that your information is accurate across various platforms, you can increase the legitimacy of your brand online.
However, it takes more than just fixing inaccurate citations to see an impact truly.
Building quality citations on reputable sites and monitoring their effectiveness is essential for a successful Local SEO strategy.
So why not take control of your digital presence today? With a little effort and dedication, you too can achieve greater exposure and success for your business!
Don't miss out on the opportunity to elevate your brand above the competition with powerful local citations.